We have lift off!!!

The Office of the Vice Provost for Research is delighted to launch the Research Resource Hub as a brand-new tool for our Penn community! Developed as part of the OVPR-led Penn Research Excellence Initiative and a direct outcome of the Training and Resource Task Force, the new Resource Hub is a tool that allows you to quickly explore topics throughout the research lifecycle (shown below) to access links to information and guidance.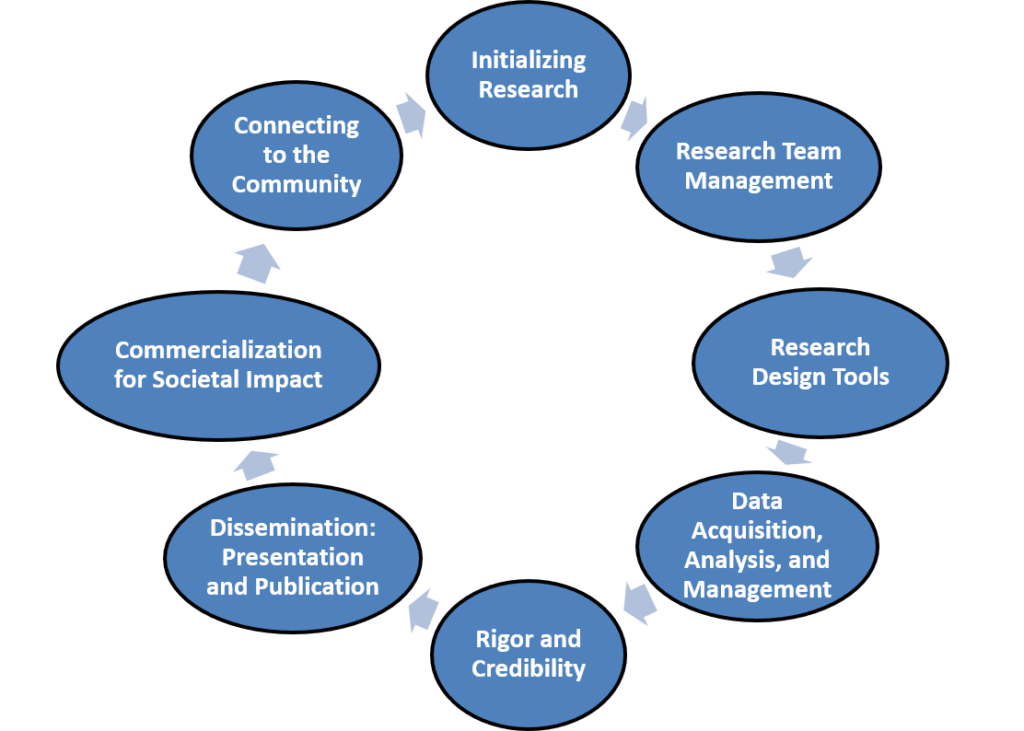 Please click here to visit the Research Resource Hub (example below)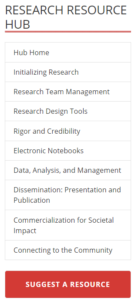 The Penn Research Resource Hub strives to provide researchers with relevant and practical resources, but we are keenly aware that we haven't collected everything that exists at Penn, let alone high-quality external resources. That's why we invite you to be a part of making the Resource Hub useful and successful for the future. If you find a great resource and would like to share it, we are making that easy for you with an easy to use "Suggest a Resource" button on every page (shown on left). If you are unable to find a specific resource, please tell us what you're looking for and we will try to find it! If one of our resources contains outdated information or the link is broken, please let us know and we can fix it!
This new tool takes the support we provide faculty for research activities not just to the next level, but to the next generation.