The Penn Labs Freezer Challenge, run by Penn Sustainability, promotes best practices in cold storage management, including refrigerators, freezers, and cold rooms. Labs submitted an online scorecard, encouraging freezer efficiency including regular defrosting, cleaning out old samples, temperature tuning, and sharing cold storage spaces. Penn's challenge is based on the International Freezer Challenge.
Penn's first annual Penn Labs Freezer Challenge started January 1, 2021 with a  total of 14 labs registered.
We congratulate the three winning laboratory groups:
1st Place: Cremins Lab in Epigenetics, Perelman School of Medicine & School of Engineering and Applied Science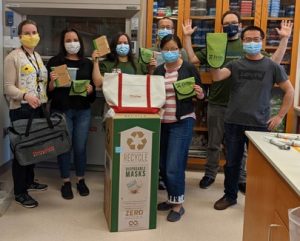 2nd Place: Kayser Lab in Neuroscience, Perelman School of Medicine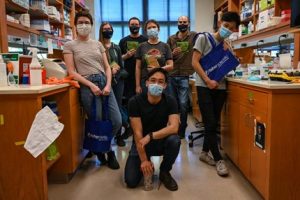 3rd Place: Holzman Lab in the Renal Electrolyte and Hypertension Division, Perelman School of Medicine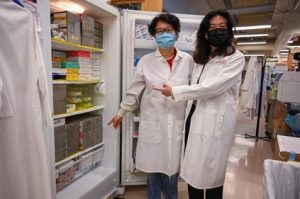 Members of the Holzman Lab (PSOM)
We look forward to the participation of more Penn labs next year in the second iteration of the Penn Labs Freezer Challenge, starting in January of 2022. Thank you for your support of this initiative and of the Penn Green Labs program.