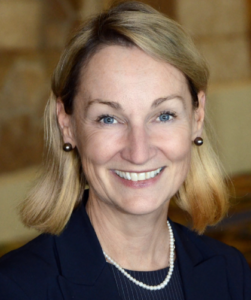 I am pleased to announce the appointment of Maureen O'Leary, PhD, MBA, CBSP, Executive Director of Environmental Health and Radiation Safety (EHRS), as Associate Vice Provost for Research. This new title recognizes Maureen's leadership role and critical contributions to the University in developing and implementing comprehensive safety programs.
On her arrival at Penn in July 2019, Maureen was faced with many regulatory and administrative challenges involving key stakeholders and organizations across campus, which she handled with a tremendous degree of professionalism. In addition, she successfully resolved outstanding regulatory issues with federal and local government agencies.
With the onset of the global pandemic, Maureen and her EHRS team of professionals developed comprehensive and integrated policies and procedures to try to safeguard the University community and research programs from the many hazards of COVID-19. Working closely with faculty during the crisis, she has become an essential and highly regarded key player in providing advice for critical decisions about regulatory compliance and, more important, keeping us safe. Her ongoing commitment to maintaining a safe environment helps advance Penn's mission of research, education, and teaching. The University is fortunate to have Maureen at the helm of EHRS and I look forward to continuing to work with her in the years ahead.
Dawn Bonnell
Vice Provost for Research
Henry Robinson Towne Professor of Engineering and Applied Science
University of Pennsylvania