The Office of the Vice Provost for Research is pleased to announce the first awardees for our Discovering the Future Grant program. Thirty-six competitive applications were submitted in response to the inaugural request for proposals and we thank all those members of the Penn faculty who submitted.
We wish to congratulate the following awardees for their proposal:
Solving the Centromere Problem for Creating Artificial Chromosomes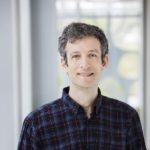 Michael Lampson (PI)
Professor
School of Arts and Sciences
Department of Biology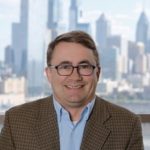 Ben Black (Co-PI)
Eldridge Reeves Johnson Foundation Professor
Perelman School of Medicine
Department of Biochemistry and Biophysics
Abstract
Artificial chromosomes have enormous potential for synthetic biology and fundamental studies of mammalian genetic inheritance and chromosome evolution and will drive radical advances in medicine. The overall goal of this proposal is to solve the centromere problem in creating mammalian artificial chromosomes (MACs) in an animal model (mouse). Centromeres are essential for mitotic and meiotic propagation of any chromosome, but they are not simply genetically encoded in mammals and therefore not easily incorporated into the synthetic DNA template on which a MAC is built. This collaborative project builds on recent advances from the two PIs (Michael Lampson and Ben Black) that have opened new avenues to solve the centromere problem and define how centromere DNA sequence impacts function. Success will lead to transformative advances in synthetic biology, with broad future applications, and provide powerful new tools for fundamental chromosome studies. The ability to customize MACs with specific functional features will open virtually unlimited possibilities to address new questions emerging from our initial studies. The mouse system is also ideal for testing and debugging MACs in a relatively rapid and tractable animal model. In future studies, MACs that are transmitted through the germline in vivo will serve as unique and powerful tools both for synthetic biology applications and for fundamental studies of genetic inheritance and chromosome evolution.
About Discovering the Future Grant program
Fundamental scientific research has been the cornerstone of continuous improvement in the quality of life over the last century. Scientific research is also the origin of technological advances that underpin our national economy. During the last decade, the federal financial support for scientific research has decreased by 25% in real dollars. Simultaneously, traditional sources of fundamental research support have become increasingly conservative, i.e., low risk. Peer review processes require some certainty in outcomes. Foundations (though they state otherwise) often veer toward sure wins and corporate sponsors focus on translational work. It has been argued, e.g., by the National Academies, that the nation is "missing opportunities for discoveries that would change the world". The Discovering the Future Grant aims to fill this gap in funding opportunities by supporting the Penn faculty in their blue sky, high risk/high reward research. Discovering the Future grants will be awarded to Penn faculty and will range from $100k to $400k. Grants will be targeted to creative, out of the box ideas with the potential to alter the trajectory of the given field. The process will be highly selective.