A message from the Vice Provost for Research:
Dear Colleagues,
I am pleased to announce the appointment of F. Claire Hankenson, DVM, MS, DACLAM, as the Associate Vice Provost for Research and Executive Director of University Laboratory Animal Resources (ULAR).  Claire will also serve as Penn's Attending Veterinarian (AV). In these roles, she will oversee ULAR and will also lead the academic Division of Laboratory Animal Medicine (DLAM) in the Department of Pathobiology in the School of Veterinary Medicine. Claire's appointment takes effect on November 1, 2021 and she will be engaged as a consultant from July 1, 2021 through October 30, 2021 to have input in the interim and to enable a smooth transition.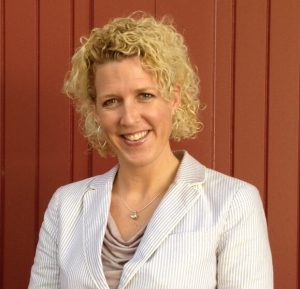 Claire has been the Attending Veterinarian and Director for Campus Animal Resources at Michigan State University where she has been a Professor in the College of Veterinary Medicine for more than six years. She has been responsible for the animal programs and helped oversee the COVID-19 pandemic responses, maintaining research animal populations and ensuring the continuation of critical animal research projects during this difficult time. Claire is also credited with fostering open communication and a more inclusive work environment. She takes great pride in the role she has played as a mentor, a skill she honed when she worked at Penn. Indeed, prior to moving to MSU in 2014, Claire was a highly effective Senior Associate Director in ULAR for eight years at Penn and was lauded for her leadership in Penn's LAM residency training program.
Claire has long exhibited leadership at the national level in the field of laboratory animal medicine and care. She is a Past-President the American College of Laboratory Animal Medicine and the Vice-Chair of the Public Responsibility in Medicine & Research Board of Directors. She also recently served as the sole laboratory animal veterinarian on the National Institutes of Health Advisory Committee to the Director's Working Group on Enhancing Reproducibility and Rigor in Animal Research.
Claire is a proven leader with a strong record of accomplishments who will lead the next trajectory of excellence at ULAR and in the academic laboratory animal medicine programs.
Please join me in welcoming Claire to Penn in the months ahead.
Dawn Bonnell
Senior Vice Provost for Research
Henry Robinson Towne Professor of Engineering and Applied Science
University of Pennsylvania