Generally, the following information should be disclosed to federal research Sponsors: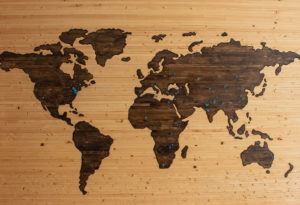 At the time of proposal/Just in Time
All Outside Appointments, including paid and unpaid, as well as honorary
External sources of support
Externally provided in kind resources
At the time of progress reporting:
New outside appointments
New sources of support
New externally provided in kind resources
New collaborators who are significant contributors
Effort expended by visiting researchers and student volunteers if 1 calendar month or more of effort is expended
If there are any questions as to if a new outside appointment or external source of support is permissible under the terms of the award, it is appropriate to discuss the proposed activity with the Sponsor's Program Office.
It is currently not necessary to report:
Support not related to research activities.
Foreign Components:
Foreign components need prior approval on NIH grants. They should be called out in proposals if known, and should be reported prior to engaging in the research activity if added after the start of the award. Foreign Components include:
performance of work related to the grant at a foreign location
collaboration related to the funded research with a foreign researcher who will perform work at his/her home institution.
*Note: the foreign component needs to be reported and approved by NIH even if NIH funds are not being used to support the activity even if the foreign activity is due to the PI or other key personnel working on the project from outside the U.S. for a sabbatical.